Deciding where the furniture should go. Placing the lights, choosing which flowers should go where. And the list goes on.
Let's face it: garden designing means a never-ending list of tasks with so many minuscule but important decisions to make.
Think this is too overwhelming? You aren't the first person.
So what if we told you that you wouldn't have to do everything on your own? What if, just by calling a number or visiting a website, you can end your struggles?
The answer is quite simple: Just use landscape design services offered by experts.
Which Landscape Design Service Is The Best?
Many companies claim that their landscape design service is the best. And if it weren't for us, you would've believed them.
People are also afraid they won't meet their budget if they request services from companies.
A smart landscaping company will be reasonable with their pricing and cater to what you want instead of what they need. So you can find professionals within your budget.
Fundamentals of Landscape Design Services
Besides that, a good landscaping company will meet the criteria you'll see below. Once you learn about these factors, you'll get top-notch service at cheap rates for a long time.
Let's dive straight into the fundamentals of landscape design services.
Service #1: Consultation and Documentation
This is probably the most crucial step in the whole process.
By scheduling a call or an in-person meeting, you get to meet the people responsible for renovating your garden.
Their attitude, expertise, and experience all culminate in them, giving you a wise and intelligent solution for your limitations.
Usually, you talk to someone from the design team who will oversee your project.
The second part is the on-site surveying and documentation. By scanning and analyzing your plot of land, designers and landscapers can gauge the state of your garden.
They will take pictures for later review and accept additional feedback from you as they walk through the area.
With thorough communication, landscape designers can fully understand your goals and the themes you'd like to incorporate.
The designers can define what purpose your garden will serve: whether it be purely based on aesthetic touch-ups or whether it will be a picnic spot for guests and family members.
They can also understand what style you prefer and what elements you want to include. This can consist of pools, a new walkway, retaining walls, etc.
After they have a clear vision of what you want, the landscape designers move on to the next step.
Service #2: Detailed Designing
This is where the true mark of a landscape design company shines.
The approach taken differs from company to company. But the overall procedure is the same.
After going through the garden's present state repeatedly, the designers weigh in the elements requested by you. They take into account your budget and try to match your expectations with the size of your wallet.
The more meticulous the team is, the closer the resemblance will be to what you envisioned.
Before the team proceeds with your plans, they might show you some of their previous projects. This will give you an idea of the quality of their work.
Depending on your observation, you can even change the landscape design company for better services.
Will I Need To Answer Further Questions?
Yes, because the design team might want to note down any unspecified preferences you have. This applies to both softscaping and hardscaping.
They might ask you what kind of lamps you want: tall street lamps or draped bulbs hanging from strings. They'll often ask you what type of pool you want: above-ground, below-ground, or a plunge pool.
Apart from that, they'll ask what material you want to use for pavements, concrete or bluestone. If color coordination is vital to you, they'll make sure the design follows a color scheme of your choice.
Several drafts and comprehensive discussions later, the team will procure a master blueprint covering every square inch of your garden.
These will specify lighting arrangements, material requirements, and decking areas. This will be useful for contractors or landscapers within the company.
Service #3: Budgeting and Construction
After the final blueprint receives the green light from you, companies will usually ask for a percentage deposit of the final amount you have to pay.
Based on how much they charge, you can judge whether they ask for too much or too little.
Remember, throughout this whole process you have the freedom to do whatever you want that is best for your garden. So don't hesitate to speak up if you have any suggestions in mind.
In the end, it's your garden; you get to decide how to beautify it and make it look elegant and gorgeous.
Once construction begins, the presence of team members and project managers will determine their dedication towards you. Companies with premium landscape design services supervise and micromanage every aspect of construction.
Whether it be independent builders or their own people, they ensure deadlines are met, and plans commence smoothly according to schedule.
Service #4: Garden Maintenance
A company that cares about you won't simply stop communicating with you once the project is finished.
The landscapers will give you plenty of advice on how to maintain your garden. They'll tell you pool cleansing and purification requirements. They will also tell you any extra information you need to know about lights, walls, hedges, etc.
Horticulturists will tell you which soil is best for which plant, which plants require lots of sunlight, which ones need a lot of water, and so on. They'll also tell you what fertilizer to buy.
What If I Can't Do All Of This?
Don't fret. If you feel stressed out by all the work, all you have to do is call them. The company will provide you with a skilled gardener who can regularly take care of the garden.
If they don't have experts in that field, they'll give you the contact details of professionals who can help you.
Either way, you can expect a call from the team after a few weeks, eager to get updates on the garden.
How We Can Help You?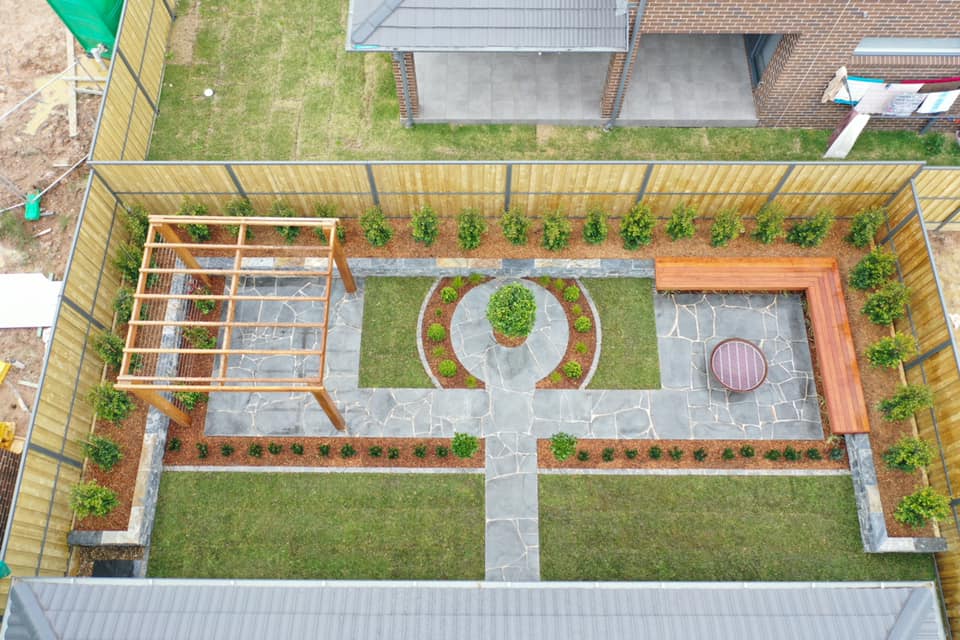 FanScapingTastic is your ultimate solution to all of your garden-related problems. We provide personalized communication with our customers and spend a lot of time surveying your garden.
We come up with a detailed drawing and give you a quote and an estimate of costs. Once your confirmation is received, we begin the project. We keep track of all that goes on during construction to ensure transparency.
After the project is over, we maintain regular contact to cater to all of your issues.
Are you interested in viewing one of our projects? Click here to learn more. 
Conclusion
A good landscaping company has a keen and artistic eye toward design. They are about budgeting and strict with deadlines.
Hence, their overall landscape design services should be excellent.
Want to design your garden all by yourself? Check out our latest DIY garden design guide.