There are endless possibilities while you're constructing your swimming pool water features. Anything from the most basic fountain to the most complex deck jet and infinity pool walls can tie your indoor and outdoor pools to the surrounding landscape and make it feel like you're home again.

These days we can recreate features such as the sound of running water in our backyard pools. Building a water feature will quickly become the focal point of your swimming pool.

Adding water features is more than just aesthetics. These are also for functional purposes. Some of these serve as a pump to circulate and clean the water in your pool.
The main objective of installing a water feature is to take what is unnatural and create a seemingly natural element and make it pleasing to look at.

This article will explore some of these swimming pool water features in detail.
Common Water Features Used In Pools
Fountains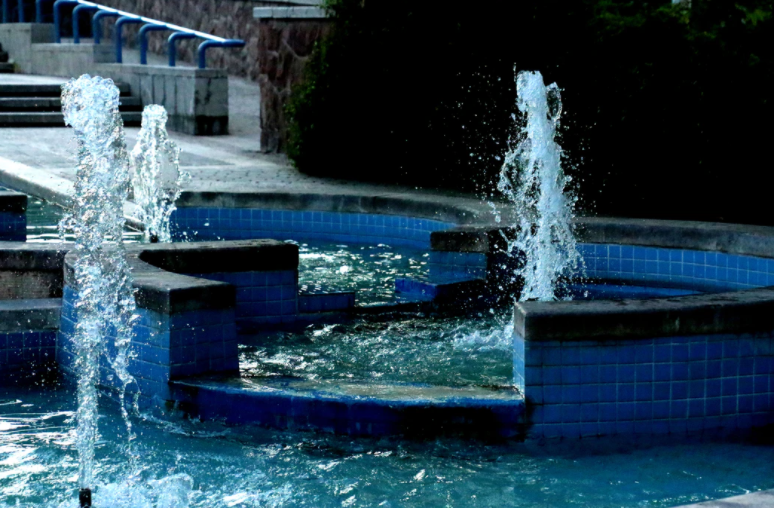 This is one of the most popular examples of a water feature used in swimming pools. They usually jet water into the air in pools, creating a fountain for a fun swimming experience.

The use of fountains in swimming pools dates back to Roman times when they used them to keep their pools filled.
Today, pool fountains can still be used to fulfill the same function. However, there are engineering costs and trade-offs to consider.

Fountains can also cool your swimming pool when the water gets too hot. They do this by aerating the water by shooting it up into the air.
That's why swimming pool fountains are an attractive option for pool owners in hot climates.

The white noise a pool fountain provides is cool and calming, which can help you relax. Furthermore, pool constructors elevate your experience by ensuring the fountains look mesmerizing.

Many fountain additions are easy to install and require no additional engineering.
Waterfalls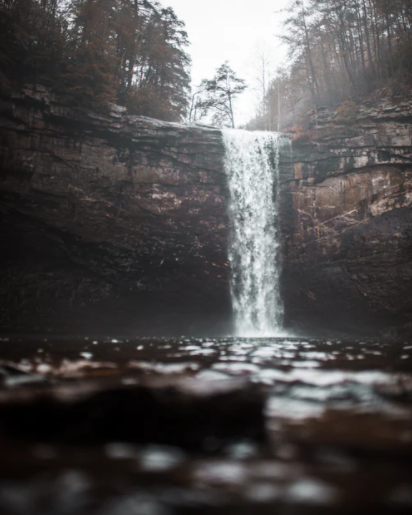 More and more modern pool designs are including waterfalls.
Not only do they significantly raise the value of the pool, but they also make the surrounding property look better.

There are a wide variety of waterfall designs to choose from. They can use rock carvings to create a 'natural' look or deliberately design them as the pool's centerpiece.
This way, the pool is built around the waterfall structure rather than the other way around.

Building waterfall structures takes considerable landscaping and sculpting work, so make preparations to pay a hefty fee. If done correctly, the beautiful result is worth it.
Deck Jets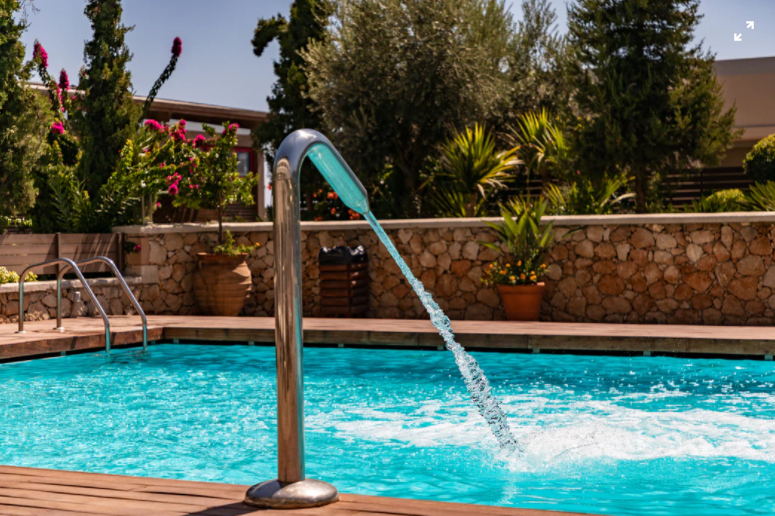 Desk jets are unique fountains that can shoot out water in the pool at different heights, depending on the installation.
While deck jets' main benefit is pure style, there are a few practical benefits too.

Like a traditional pool fountain, the white noise from deck jets drowns outside ambiance and provides a sense of relaxation.
Since deck jets inject more oxygen into the pool, they also cool it down, essential for the summer heat.

However, they are much cheaper than traditional fountains, which makes it an attractive buy.
Besides that, you can also customize it to your liking. You can adjust them to different angles and control them remotely.
Bubblers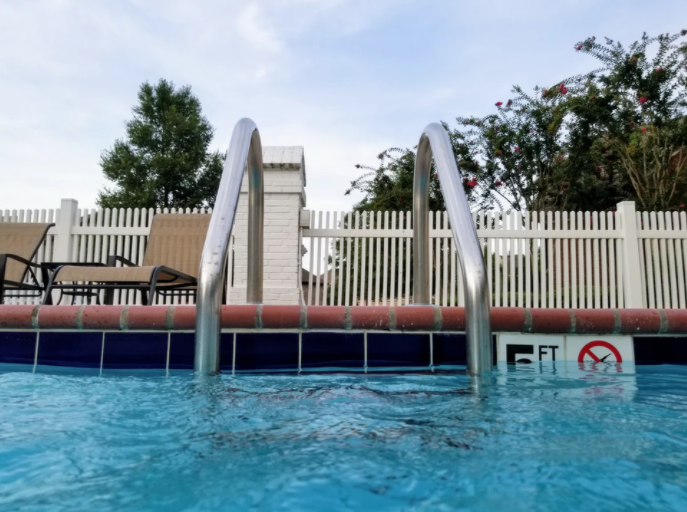 Bubblers are another variant of fountains that create pillars of water in relatively less deep areas of your pool. You're more likely to see them in shallow shelves, pool steps, and spas.

They have much of the same effects and benefits as deck jets and fountains.
The main aesthetic advantage is best realized in tune with the pool's surroundings, and when used correctly, they create an untouchable zen feeling.

Compared to its closest cousin, the deck jet, installing bubblers with their unique features such as lights can prove to be more costly and complicated.
Nevertheless, they are a great water feature to have in your pool.
Spillovers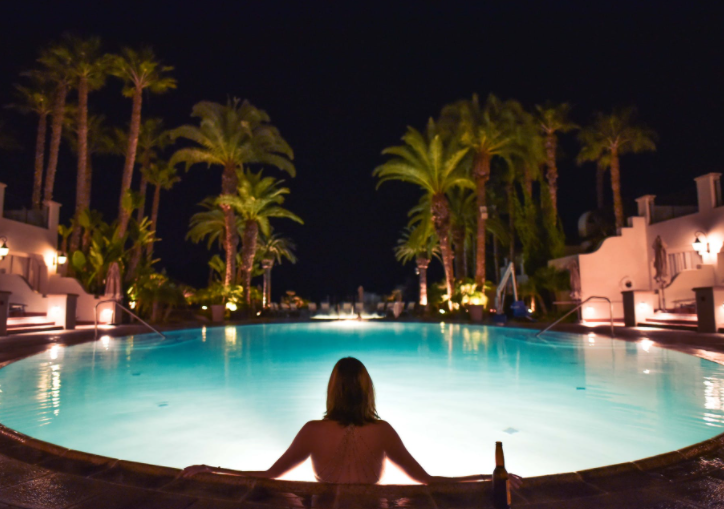 Spillovers are the most favored feature used in spas. They are used to heat up your pool instead of cooling them down.

Do you know how titillating hot tubs are? Well, spillovers are like that, except you can find them attached to your pool with no trouble at all. They do this via other ornaments such as small curtains or fountains of water.
From the jacuzzi, the water swiftly carries itself to the pool. Through the process, it spills over the various crevices, spreading moisture everywhere.

So to answer the question: why spillover spas should be incorporated into your design? The answer is simple: this ornament provides serenity like never before.
You can take a quick dip or lap across the pool. Or if you want, you can lounge on one of the chairs with the umbrellas giving you shade, sunglasses and a cocktail on the side.

This therapeutic process makes you feel like you are in a 5-star resort while in your own backyard. It also helps connect your hot tub, and unlike a waterfall, it does not require you to reshape the pool around it.
Scuppers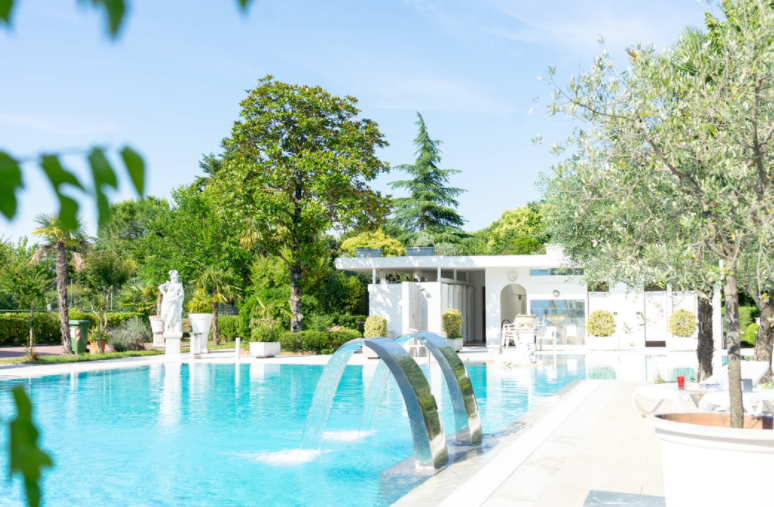 Scuppers serve to bring water from another section into the pool. For example, a scupper can get water from a spa or circulate the water, keeping it fresh.

As long as you allow pool designers to ensure that the pool structure fits the style of your wonderful home, we guarantee you that scuppers could turn into a great accent to the surroundings of your pool.
The design can vary from ultra-modern with unique shapes and materials to an archaic, retro feel (inspired by the Greeks or Romans) – both of which are attractive depending on your preferences.

As with fountains, deck jets, and bubblers, scuppers can also generate calming white noise and keep the pool relatively cool.

However, scuppers cost the most out of all, and cleaning them can become a chore if not appropriately maintained. Scuppers built of stone accumulate the most dirt and grime, so it pays to be mindful of that.

Scuppers come in various builds, including stainless steel, copper, stone, etc. Their design variants are also quite diverse.
Conclusion
When choosing a swimming pool water feature, keep in mind that it should fit into your existing landscape instead of overshadowing or overwhelming it. Find something that blends in seamlessly and fits in with your surroundings.

The sky's the limit when it comes to water feature options. There are many pre-made designs that you can install and many companies that will create your perfect, custom feature.
Looking for a unique type of pool? Click here to learn about infinity edge pools and what makes them gorgeous.